London's EC1 postcode is home to the largest cluster of jewellery and diamond retailers in the UK, with just short of 300 businesses and over 30 shops within just one tenth of a square mile. One discerning retailer at the heart of this prestigious area, a family owned business that can trace its history way back to 1890, commissioned a new entrance door system following a forced entry break-in.
 After a site survey and property assessment from specialist security installers Securafit, it was decided an extra high security glazed door was required.
A bespoke Defender Clearguard was chosen, designed for high usage, maximum vision and a more secure, stronger and long lasting door solution.  For added security, anti-bandit glass was installed, providing further reassurance against intruder entry.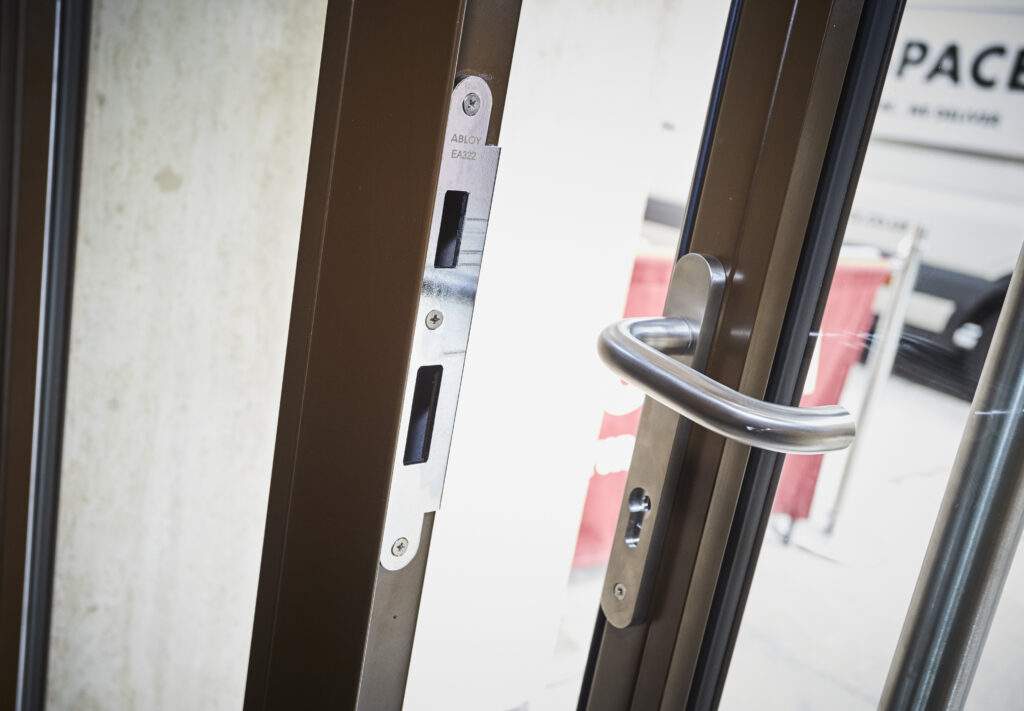 A multi-point electric locking system was chosen to provide adequately controlled access.  An extra wide leaf was specified to cater for the high volume of pedestrians using this entrance, along with heavy duty door closers ensuring the doors are easy to operate whilst reliably closing the doors and engaging the electric locks.
This product was a truly bespoke project, crafted to meet the exact needs of the client. As it was to be the main access route for customers, a powder coating was added to match the surrounding facade and a minimalist steel profiles were used to improve the overall aesthetics.
A straight forward installation was essential, with work having to be undertaken outside of trading hours.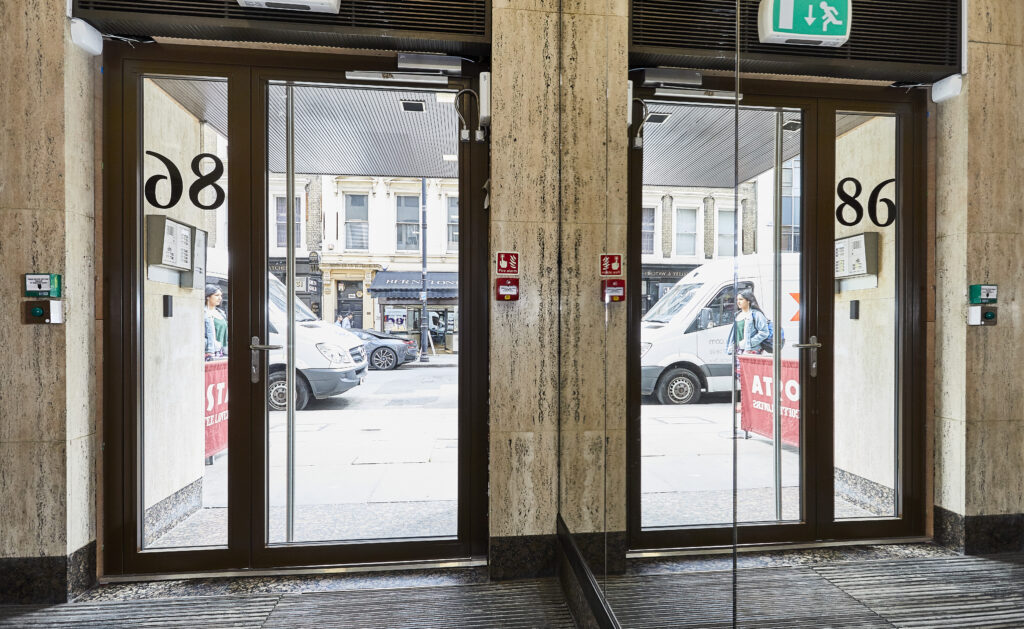 Mike Woodcock, Project Manager at Securafit, said: "I have been impressed with the professional support and back up throughout the project from concept through to delivery. It was notable that the main concern throughout the process was quality rather than price which very much mirrors the Securafit ethos.
"It has been a pleasure to work with the team at Metador and look forward to many more projects like this one."
To find out more about the Defender Clearguard steel door or to check out the rest of Metador's Defender steel door range, click the link below:
To speak to one of our team, click below: