Wernick Buildings Ltd were tasked with finding a new modular sleeper unit that was both durable and strong enough to provide security reassurances for short term festival accommodation.
As Wernick's primary steel security door manufacturer and supplier, we were asked to design and produce a new bespoke doorset to suit a 65mm wall thickness.
Our 'Made of Stronger Stuff' approach enabled us to design a cost-effective solution that was easy to adjust and fit, yet still strong enough to withstand high usage.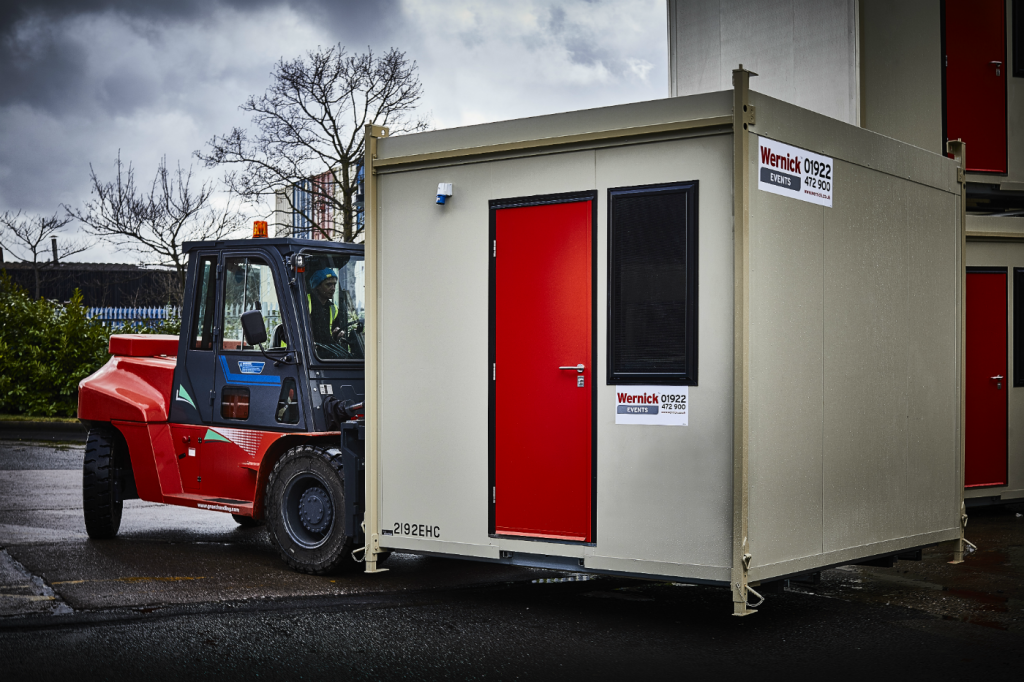 Liam Muldoon, Managing Director at Wernick Events, said: "Metador listened to our requirements and challenges, and provided an excellent solution with their new ModuleX doorset. They turned the project around in a good timescale, and the new units have exceeded all our expectations."
Our R&D team designed the ModuleX with 1.5mm galvanised steel, combined with an internal steel strengthener and a mineral wool core for ultimate insulation.
Simon Evershed, Managing Director at Metador, said: "We've been manufacturing and supplying doors for Wernick for over 5 years now and it's been a pleasure to work with them on their new sleeper unit. It is a credit to our design team who have been able to create a product around a specific need in the market. The ModuleX is now another great product added to our range in 2018."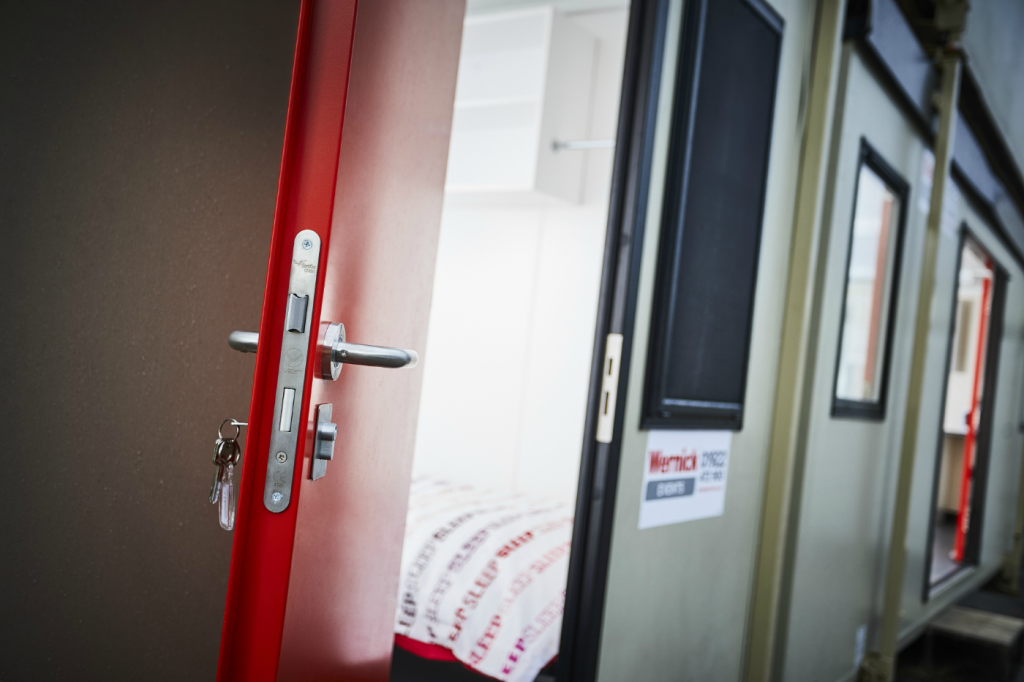 As standard, this modular solution is available as a single point locking exterior opening doorset, with a full flange frame system and stainless-steel threshold. In addition, this door can also be manufactured as an inward opening solution for wall thicknesses of 75mm upwards, with multipoint locking if required.
If you want to find out more about the Defender ModuleX steel door or the rest of Metador's Defender steel door range, click the link below:
To speak to one of our team, click below: