Leading secure steel door manufacturer Metador has installed a new brake press at its factory in Middlesbrough.
The Trumpf TruBend 5130 delivers high levels of accuracy when bending and manipulating sheet metal of all thicknesses.
It comes with a number of leading features that make it one of the world's leading bending machines, including quick, quiet and energy-efficient operation, automatic angle measurement, while simple controls give user-friendly and ergonomic operation.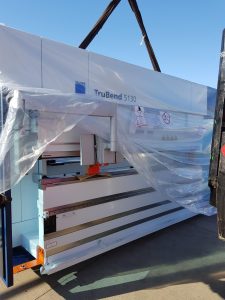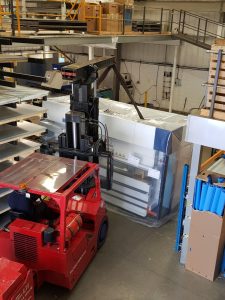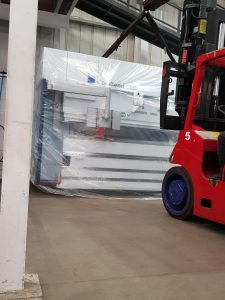 We set high standards for ourselves at Metador: the reason the company was founded was because, as door fitters ourselves, we found nobody was creating doors that met our exacting standards.
The new machine will complement the other leading-edge pieces of equipment we have and will be operated by engineers that are among the very best in the business.
All of our doors are made with 1.5mm-thick steel, which makes the doors stronger and more secure, but also creates challenges for the manufacturing process! Any equipment we use has to be engineered to be able to cope with the extra load we put on it.
This means we can make our operation even more seamless and efficient while continuing to offer the same levels of consistency, build quality, ease of fitting, security and aesthetics that our customers have become accustomed to.
You can browse this page for more information about any of our secure steel door products, or contact us via the details on our contact page.
Share This Article: