Here at Metador, we don't do "off the shelf" standard solutions on our steel doors.
We know every build is different and every customer can have unique requirements. Therefore, our aim is to work collaboratively with our customers to create a bespoke product to suit their project.
A great example of our collaborative design is the door below, which we designed and manufactured with a sloping top. This was created for a client who required a bespoke-sized entrance to a wine cellar under their stairs.
There is no photo-trickery involved, the door really does slope across the top!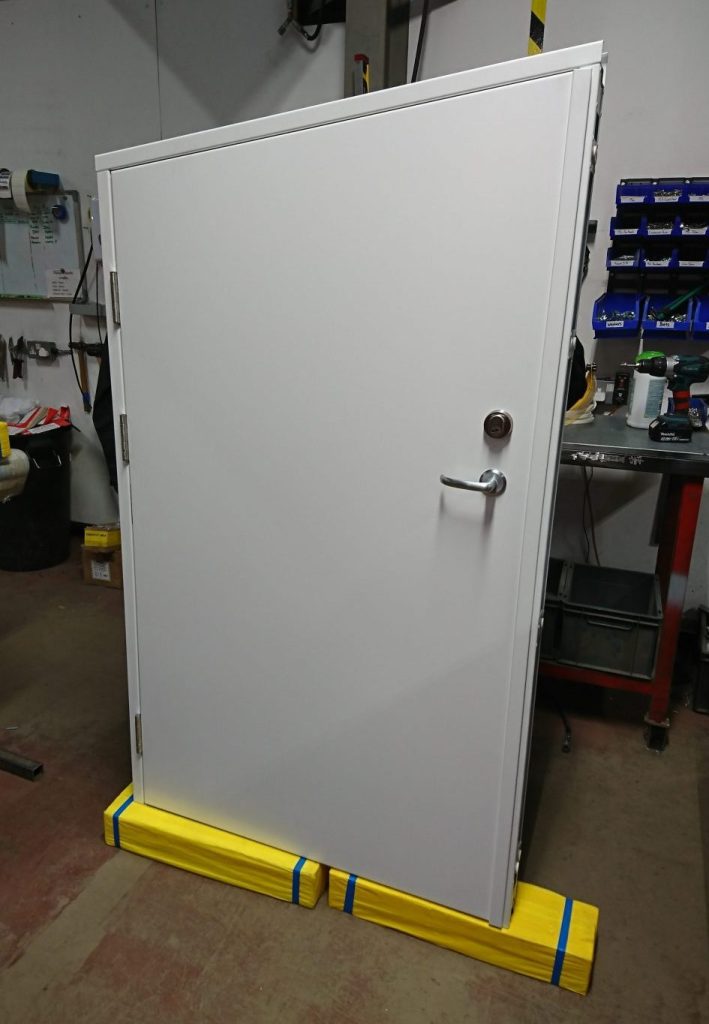 If you're looking for a steel door that is unusual in design or specification, get in touch with Metador's dedicated sales and design teams. They are always ready to offer technical insight and work with you to create something truly bespoke.

For more information about the steel doors we offer, visit our products pages below:
Share This Article: