As part of our Metador 400 Series, we offer acoustic steel security doors to businesses and premises across the globe. They're one of the most effective, noise-cancelling doors on the market, keeping noise levels to a minimum and security to a maximum.
Reducing noise levels
If you're not familiar with acoustic doors, they're specifically produced to reduce amplitude and improve security at buildings looking to keep noise levels to a minimum. This might apply to buildings and rooms such as factories, music venues, recording studios and cinemas. As well as workplaces and entertainment venues, education and media centres have increasingly become home to acoustic doors, particular those with theatres, production rooms and sports halls.
Acoustic doors can also be found in some homes and private residence, particularly flats and joined houses. An ever growing number of property owners are looking to install acoustic noise reducing doors to add further privacy for themselves and their neighbours.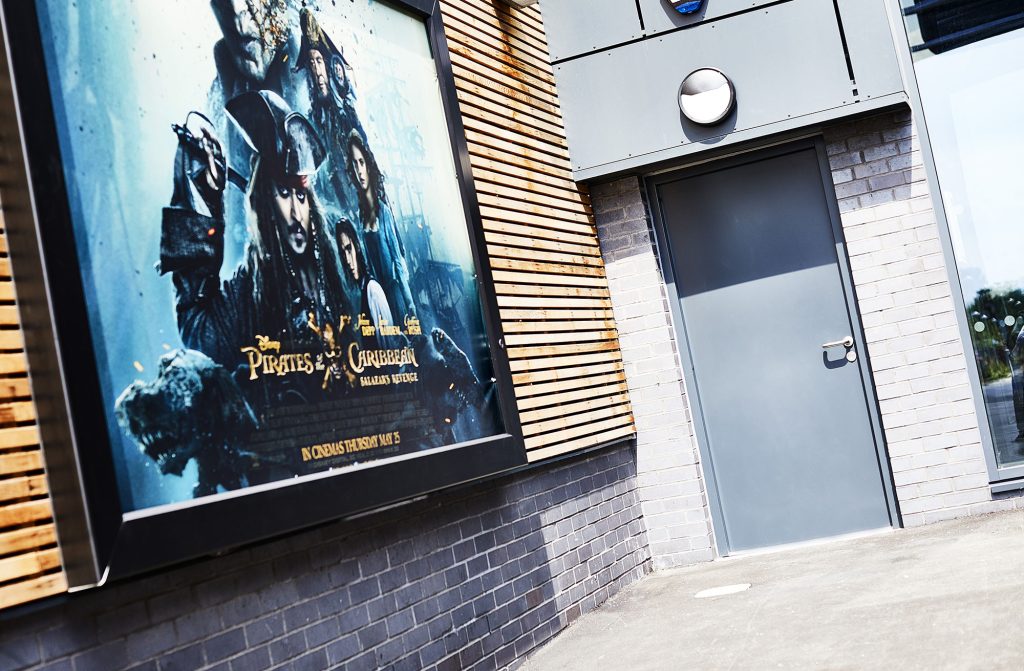 Improving security
As well as reducing noise levels, acoustic steel security doors also provide safety and security reassurance. They offer the same protection as our regular steel doors, with bolted corners and galvanised material throughout (1.5mm galvanised steel door skins and 2mm galvanised steel frame). So, whether the premises you're protecting is a recording studio housing the latest technology or a venue that's home to an expensive PA system, an acoustic door will address your noise level worries and safety concerns.
Bespoke and built to the highest standard
As with all our doors, the Metador 400 series is available in any size and is delivered with all the hallmark quality, style and Metador value as standard. It's also available with any of our ironmongery, allowing for a fully tailored door that will meet your needs. So whether you're looking for an acoustic door with a vision panel, panic hardware, codelock, or pull handle, we've got your requirements covered.
Our acoustic doors are certified to EN 20140-2, EN ISO140-3 and EN ISO717/1, providing quality and sound proof guarantee across our range. We're also assessed to ISO 9001, which proves our ability to consistently provide products and services that meet the needs of customers and stakeholders. And if that wasn't enough, all of our doors are CE Marked providing peace of mind that we've complied with the essential requirements of European health, safety and environmental legislations.
Our acoustic doors come with the following dB Ratings:
Single doors
400 Acoustic 40: Rw42db
400 Acoustic 45: Rw47db
400 Acoustic 50: Rw52db
Double doors
400 Acoustic 40: Rw44db
400 Acoustic 45: Rw48db
400 Acoustic 50: Rw53db
If you'd like to know more about our acoustic doors, or need any help finding the perfect door for you, get in touch with our knowledgeable and passionate team today.
Share This Article: