In a 2016 survey, 30% of businesses in the wholesale and retail sector said they were victim of a burglary or attempted burglary. These crimes can have large impact and high cost on firms, with stock and equipment lost, premises damaged and a potentially negative mental, and sometimes physical effect on employees' health.
And with winter firmly set in and Christmas just around the corner, forced entry break ins and thefts can be the biggest threat facing commercial businesses and properties. With this time of the year, darker nights and periods of shut down can add further concerns to what is likely already many business owners' worst fear. Here, we'll take a look at some top tips which will help safeguard your property and valuable assets this festive season.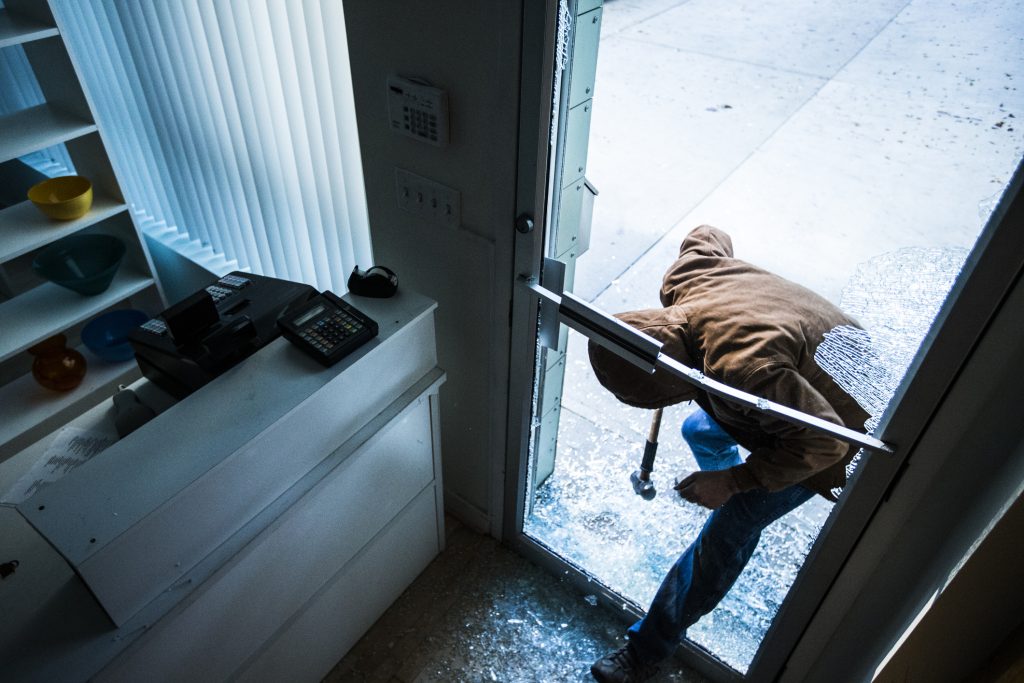 Undertake a risk assessment
While this may sound like the obvious first step, you'd be surprised at how many organisations fail to even asses their site's security risks in the first place. Identifying any weak and potential access points is essential, as is consulting with staff who work at the property on a daily basis. Take into account your location and surroundings here too. Public footpaths, private roads and even river-side locations can all impact on potential access.
Securing the perimeter
You've completed your risk assessment, now it's time to secure your land's perimeter and outside space. With the help of suitable fencing, gate entrance and security lighting, be sure to clearly identify what land is yours and the fact it is private property. Visible CCTV and signs that cameras are in use will also improve security measures.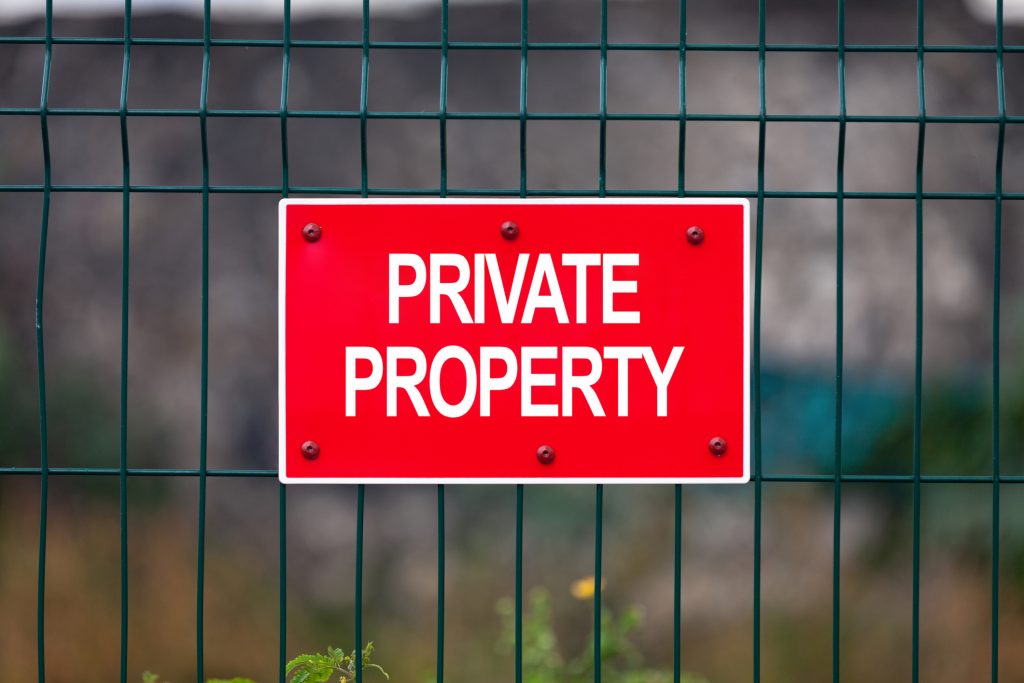 As with residential and household security, ensuring your property is well lit during hours of darkness can also be essential. Even consider leaving some lighting on internally. This will give both the impression someone is present and increase the chances of an intruder being seen.
If potential burglars, intruders or trespassers see that your premises is well-guarded, they're likely to be significantly deterred. Don't over do it though. You don't want customers and employees being put off by a prison-like property!
Bolstering access points
When it comes to securing your actual property, there's a whole host of security levels and options you can choose from. Your budget and needs will largely reflect your choice, with the most basic of improvements costing just a few pounds and the most secure and advanced costing thousands.
A good place to start is by thinking of any possible entrance points that intruders may look to compromise. Doors should be suitably secure, whether that be a high usage, maximum visibility entrance door, or a steel doorset offering unparalleled protection at a maximum security setting. No matter what type of security door you're looking for, we've got you covered. Our products are not only bespoke and made of stronger steel, they are completely unrivalled in the market. Ironmongery and locks are also crucial too. Don't see these as simply added extras, these are in fact vital to fully customising your doorset and ensuring you install the exact security solution to suit your needs and requirements.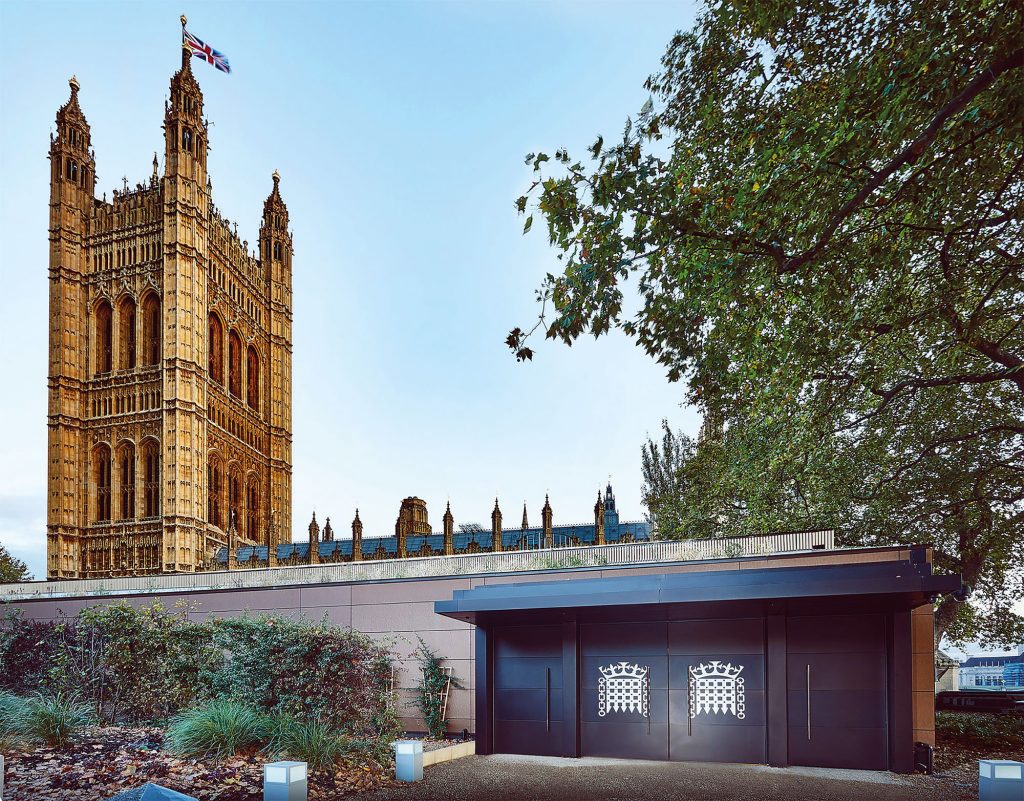 Windows are another common access point for burglars. While these should still have the possibility to open, they should be strong, secure and fully locked during times of non-use. Consider external window bars or cages too. These aren't likely to improve your property visually, but they will certainly add significant security measures.
Internal doors
While bolstering external access points is arguably the most important piece in the security jigsaw, secure internal doorsets can provide an added layer of protection. This can further delay potential intruders and in some cases even deter them, especially if the alarm has already been raised.
Our Defender Safeguard is one such option, providing high security protection for internal locations and environments. You might choose to safeguard important documents, machinery or assets behind such a doorset, in an attempt to protect your most valuable business possessions.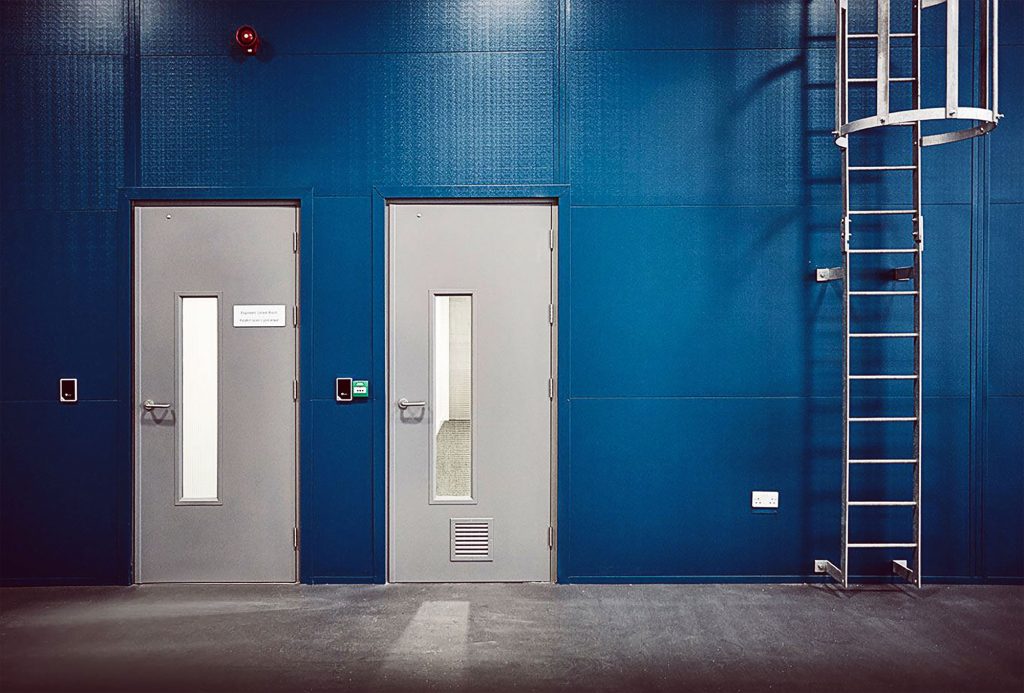 CCTV and alarms
With improvements in technology and an increase in affordable security systems, there really is no excuse for not installing and effectively using good quality CCTV. Gone are the days of grainy black and white images and slow motion frames, CCTV can now be captured in near perfect quality and in real time. Systems can also be cleverly monitored from your phone or handheld device, no matter if you're in your company's offices or on the other side of the world.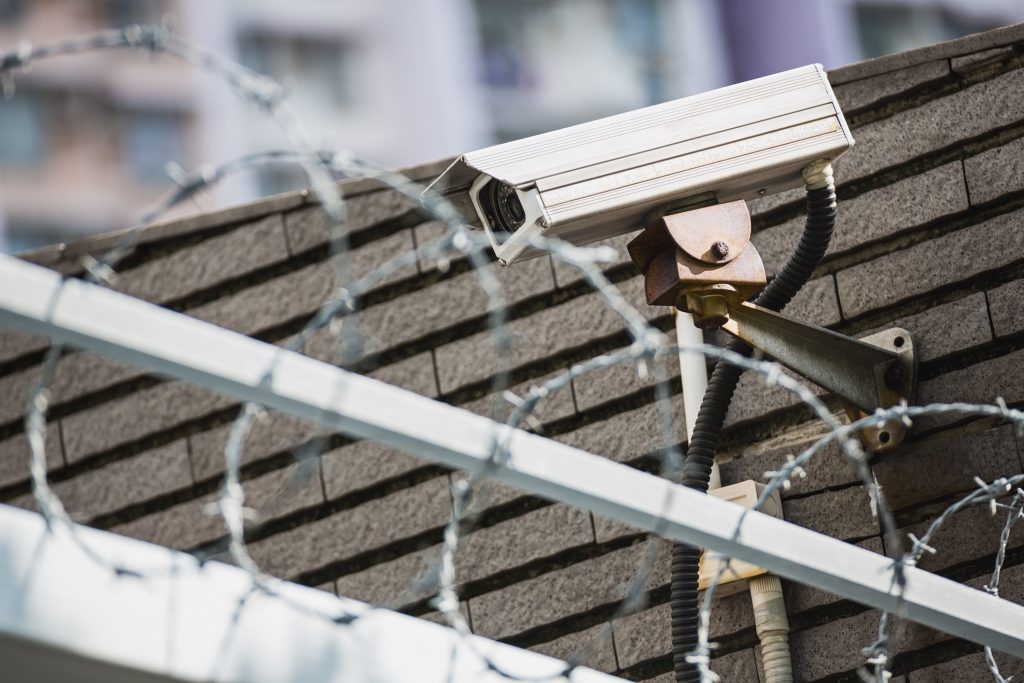 As with CCTV, security alarms have also been transformed in recent years, with 24/7 monitoring and instant call out now common place with the majority of security firms. As with any electronic locks, access codes should be changed regularly to prevent unauthorised entry and use.
Although both of the above will involve initial upfront costs, your insurance premium is likely to go down in the long run.
Employee and security procedures
Ensuring your employees are aware of systems and their use is also critical. Consider issuing company safety and security procedures to ensure regular and timely checks. The sooner any faults in systems or preventative measures are found and repaired, the better. Not only will this ensure your property remains protected, but also guarantee your systems continue to work faultlessly.
In addition, consider restricting use and information relating to security systems to trusted staff and those who really need it only. While entrance cards and internal pass-codes may be needed by people throughout your business, more precious security information is likely to only be needed by a select few.
Ask the experts and share information
If you aren't familiar with securing a commercial property or require further help and support, consider seeking advice from the Police, Secured by Design, local council or an independent security firm. Each will have dedicated teams who are experts in safeguarding commercial and business properties.
Also consider signing up to any local crime prevention groups such as Neighbourhood Watch or specific business security groups. These will prove an excellent channel to share and receive information relating to security and crime prevention in your area.
If you'd like to find out more about commercial and business security, take a look at Secured by Design for tips and advice on safeguarding your property. If you'd like to find out how Metador can help with security and bespoke doorsets, please contact us on 01642 337119 or security@metador.com
Share This Article: