When considering a steel security door for your business or building, it is important that you choose a door that can offer you the highest level of protection to prevent any break-ins or vandalism.
This client came to Metador after suffering a break-in. This door, which was not made by Metador, was very badly damaged in the attack. Even though the hardware fitted was of a good standard, the door itself was of inferior quality, ultimately giving the thieves an easy entrance.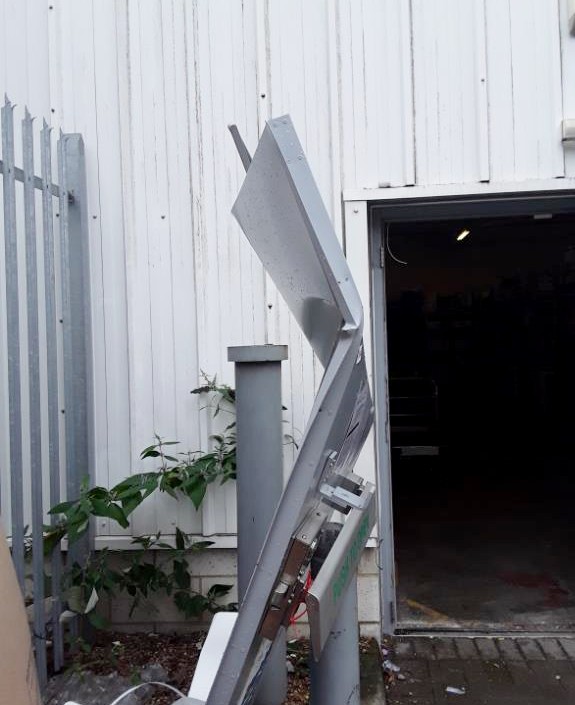 Metador was able to offer a high-quality steel security door from our Defender Xtraguard range. Our Xtraguard doors have 2.0mm steel skins, a solid timber core and additional fixing points to complement the locking hardware, providing extra peace of mind.
For even greater assurance, look no further than the Metador Defender Xtreme range – these high security doors are approved and certified under the third party LPS 1175 scheme. Our Xtreme doors offer unparalleled protection and maximum-security settings, ensuring they can withstand a sustained attack.
Why choose Metador for your steel security doors:
With over 25 years of experience in the security industry, Metador have seen first-hand how intruders force entry to supposedly secure units. We've seen the burglaries and the tools that they use. This gives us valuable inside-knowledge into what it takes to secure a building and how doors should be manufactured to make them the most attack-resistant as possible.
Metador have provided steel security doors to many high-profile premises such as the Houses of Parliament, Buckingham Palace, and Battersea Power Station. For more information on some of our clients and locations where our doors have been installed, read our case studies here.
Do you want to know more about Metador's steel security doors? Check out our product range here and don't hesitate to contact the team on 01642 337119.

Share This Article: