As arguably the UK's most well known landmark standing at the heart of one of the world's most busy and vibrant cities, the Houses of Parliament has been the centre of British history, tradition and democracy for over 500 years. After all those years, it's now secured by a bespoke, sustainable and high security Metador solution.
In October 2014,  a specialist envelope contractor, chose Metador to manufacture bespoke doorsets for the prestigious Houses of Parliament's Education Centre in Westminster, London.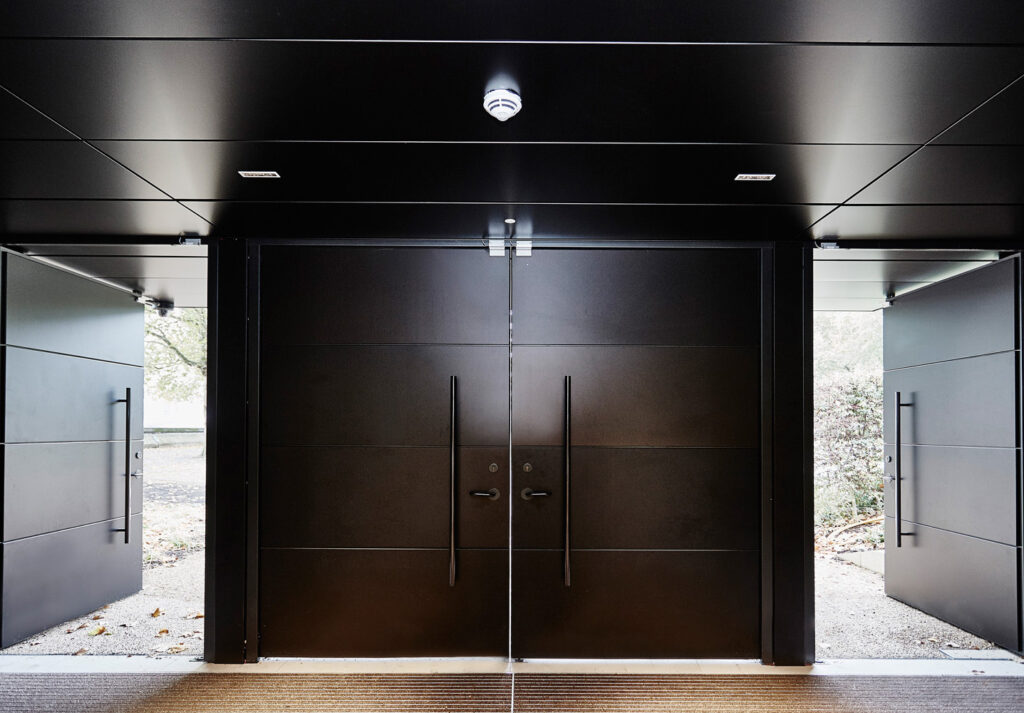 The chosen solution was a made to order Defender Xtraguard, with specialist powder coated  internal lever handles, escutcheons and hinges to match the Anolok 549 Dark Bronze anodised finish of the internal panelling.
For such a high security location, the specification required extra-high security measures, with 3m x 2.5m doorsets incorporating Surelock McGill ironmongery and an anodised aluminium surface. This bespoke doorset also featured the crowned portcullis emblem and royal badge, formally authorised and used by licence granted from Her Majesty the Queen.
The Commercial & Operations Manager stated: "The client was very happy with the door and the unique design on the panels.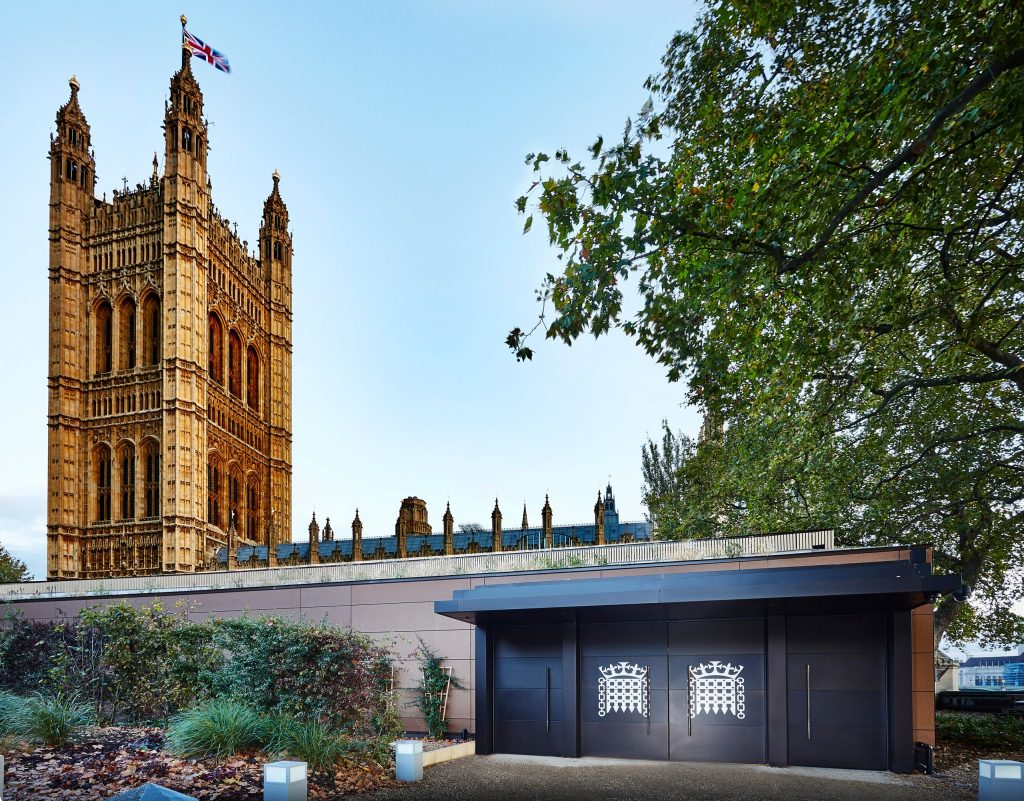 "We were happy with the smooth running of the project and the client was extremely happy with the special design. Order from survey to delivery went perfectly and the doors are still in excellent condition today."
The whole facade project took four months to complete, and was installed and operating flawlessly in time for the state opening of Parliament. We're immensely proud and honoured to have been involved on such a prestigious and iconic project, demonstrating the calibre and level of expertise of both our contractor and ourselves.
To find out more about the Defender Xtraguard steel door or to check out the rest of Metador's Defender steel door range, click the link below:
To speak to one of our team, click below: