Following our first 'finding out' feature with Operations Director, Rick Jackson, the second member of the team to be put under the spotlight is Sales Manager, Fred Moffitt.
If you've ever bought a doorset from Metador, you're likely to have spoken with Fred. He's a key part of our team, and plays a vital role in building customer relationships and guiding them through the complexities of each product. Here, we'll find out about his role, typical working day, proudest moment at Metador and more.
How long have you worked at Metador and how did you get into the security door industry?
"I have been at Metador for just over two years, having started in April 2016. The fabrication of steel doorsets and the craftsmanship that goes into them always fascinates me. It was important for me to know the products inside and out. Hence I made sure I had a hands-on approach with the doorsets by working closely with our talented workforce in the workshop.
"Working in the fabrication department helped me tremendously as I learnt more of what the customers needed from their steel doors. Consequently, knowing every detail of the doors we offer allows me to explain to our customers the calibre of the Metador Defender range in comparison to other doorsets on the market."
What does a typical day involve for you?
"A typical day at Metador for me is based on what my customers need from me. As part of any sales role it is important to follow up and have strong communication with your clients.
"However, the role is so much more than that. At Metador we always pride ourselves on providing five star customer service and I strongly believe our sales team abide by our company motto of being 'made of stronger stuff'. Hence I have and will continue to visit clients across the country to help with any query – large or small."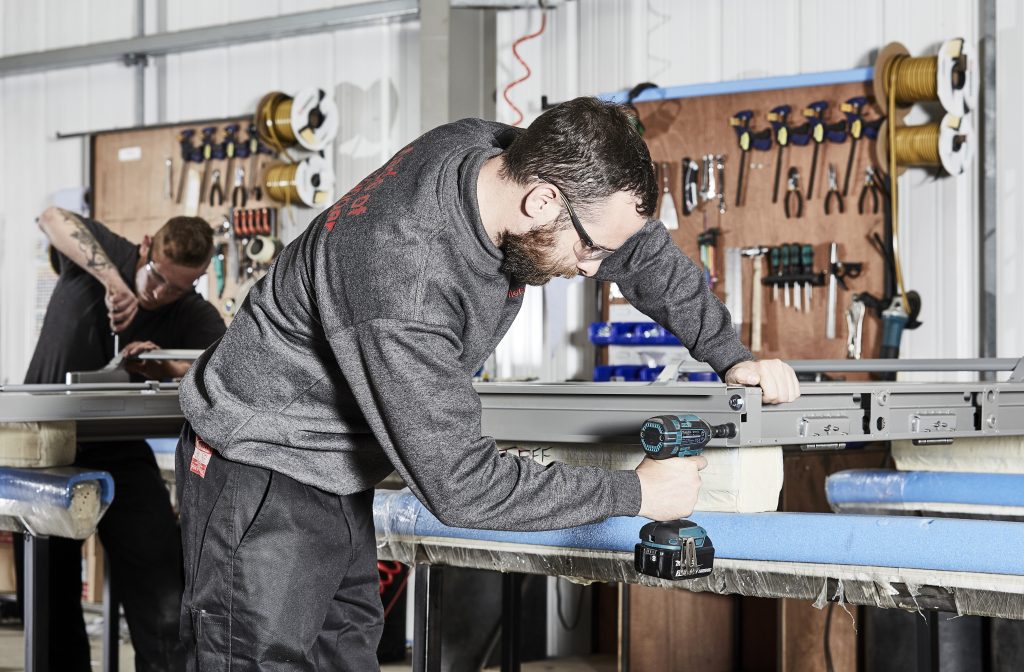 What's the most enjoyable or rewarding aspect of working at Metador?
"Free lunch? …. Just kidding! Although the company very generously provide this every day, the most enjoyable part of my job is speaking to my clients ensuring they get the best possible product in a timely fashion. Frequently, we have clients with tight deadlines and need a bespoke product fast. So, for me there is nothing more rewarding than ensuring we are providing a bespoke product through the best level of customer service."
What's your proudest moment or project you've been involved in while working at Metador?
"I am proud to be head of a close-knit sales team who continually work hard to achieve the best results for our customers. Hard work is always rewarded at Metador. So when we had a record month for sales, I appointed myself as head chef for the Metador barbecue to say a special thank you to all the team."
If you could manufacture a Metador doorset for any building in the world, where would you choose?
"Difficult question …as we already have doors installed in the Houses of Parliament.
"However, it would be fantastic to have doors installed in Buckingham Palace or even the White House."
Outside of work, what interests do you have or what keeps you busy?
"I do spend a lot of my time travelling around our beautiful country visiting friends and family."
To find out more about our dedicated and knowledgable team, head over to our team page. Keep an eye on the blog for the next instalment of our team profiles.
Share This Article: